FREE GUIDE
Stop wasting time on sales commission disputes
Commission disputes are costly distractions that increase employee turnover and slow down revenue growth. Reducing them is essential.
Download this free guide to end your commission disputes forever.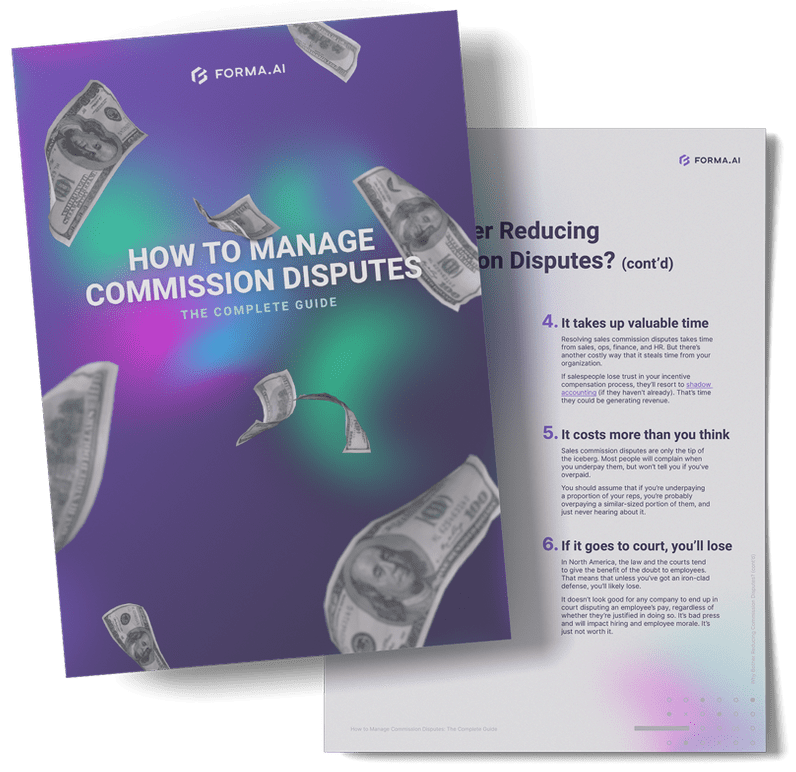 POWERFUL INSIGHTS
What's in it for you?

Quick Wins
Get expert guidance on how to button up your sales compensation operation.

Negotiation Tips
Stay calm and collected with our step-by-step approach to dispute resolution.

Future-Proof Process
Learn about the new technology that will end errors and disputes for good.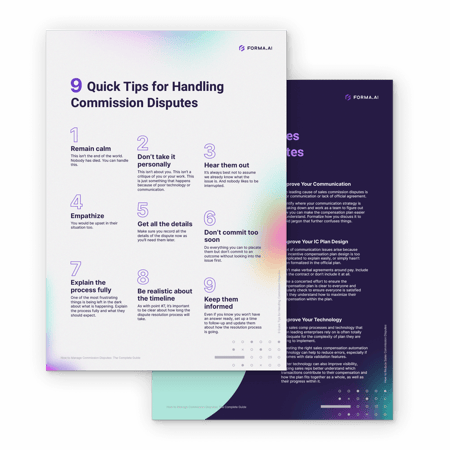 WHY NOW?
Commission disputes are not your fault
Someone always gets the blame for sales commission disputes, but it's probably not their fault. Sales compensation has been underinvested for decades, resulting in clunky tools and processes that only create more problems and admin work.
LEARN
Sales comp tips, tricks, and more.
FREE GUIDE
End Commission Disputes Forever